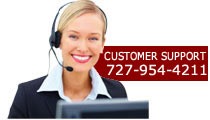 Home
>
Forms & Envelopes
> Cash Receipt Book - 3 Part - #8040
Cash Receipt Book - 3 Part - #8040
These coil bound cash receipt books are an excellent way to control all money received into your dealership.

It includes a heavy-stock cover to prevent write through.

This is a 3-part cash receipt book. All pages are 8-1/2" x 11"

4 receipts per page or 200 receipts per book.

Non-imprinted stock is pre-numbered in red. (No choice of starting number.)

3 Part, 200/book (2-3/4"x7-1/2")
Prints in black ink
3 Internal perforations, parts 1 & 2 only every 2-3/4"