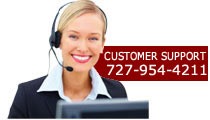 Home
>
Twirl n Ad
>
Twirl-n-Ad Insert
> Twirl-n-ad Insert Buy Here Pay Here
Twirl-n-ad Insert Buy Here Pay Here
Designed for use with Twirl-N-Ad car top sign, each message insert is made of durable, flexible plastic and is 5" tall x 14" long.

Each Twirl-N-Ad requires three inserts. Inserts can be easily changed and are reusable. 40 different messages available.

The item being sold: is 1 insert

The message is: Buy Here Pay Here

Size: 5 inches tall x 14 inches long

Shipping Cost and Time: All orders are shipped by UPS or USPS. Stock orders received by 5:00 p.m. EST will be shipped the next day. Average ground shipping time is one to five business days, depending on your location. Click here to see our shipping charges page.