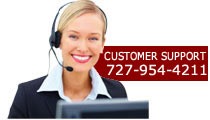 Home
>
xyz - duplicate products
> Open House Reusable Balloon Kit #550
Open House Reusable Balloon Kit #550
Five times the impact of a single balloon!

NO HELIUM NEEDED! Guaranteed not to break! Similiar to a beach ball these reusable balloons are made out of PVC vinyl and are 20 inches in diameter.

The use of two Cluster Arms allows this kit to hold five Reusable Balloons at once!

Designed for use with any landscaped or grassy area. Each Kit includes one 35" tall sturdy aluminum pole, two Balloon Cluster Arms, Five 30" tall fiberglass & reinforced plastic Balloon Holders, Five Balloon Adapter Clips, one 27" tall steel Ground Spike and five Reusable Balloons!

The sturdy steel Ground Spike insures that your pole will not tip over. Conveniently use your foot or a hammer to implant the spike into the grass or dirt.

Color combinations available: you pick 5 balloon colors from our stock colors below.

After Choosing 5 Balloons: enter them into the box above

Overall height: (including balloons) is 8 feet.

The Item Being Sold: is one reusable balloon cluster kit in the 5 colors of your choice.

Shipping Cost and Time: All orders are shipped by UPS or USPS. Stock orders received by 5:00 p.m. EST will be shipped the next day. Average ground shipping time is one to five business days, depending on your location. Click here to see our shipping charges page.