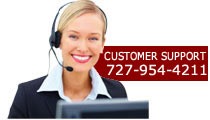 Home
>
Balloons and Holders
> Bubble Wrap For 20 Inch Reusable Balloon (custom) #ez-1014
Bubble Wrap For 20 Inch Reusable Balloon (custom) #ez-1014
Brand New!!

Balloon Wraps

Bubble wraps fit over any reusable 20" balloons you already have. Just slip on this wrap with your custom design to transform your dealership into your perfect event.

Available in 6 different colors:

Yellow

Blue

Red

White

Orange

Green

You can add a custom artwork to the wrap. Attach artwork above and send any additional artwork to segotammy@gmail.com

If you want a solid color, you do not need to add any artwork.