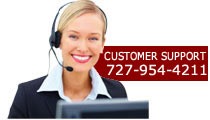 Home
>
Key Tags
> 500 Plastic Poly Key Tags With Markers & Rings
500 Plastic Poly Key Tags With Markers & Rings
500 POLY KEY TAGS.

THEY ARE VIRTUALLY INDESTRUCTABLE, TEAR PROOF, GREASE PROOF, SMUDGE PROOF, WATER PROOF, DIRT PROOF, AND THEY HAVE ROUND CORNERS WHICH ARE POCKET FRIENDLY.

YOU GET 500 KEY TAGS, 500 STEEL RINGS, 3 PERMANENT MARKERS.

THERE ARE LINES ON THE TAG TO LIST YEAR, MAKE, MODEL, COLOR, VIN

Size: 3" x 1 3/8"